Service Dept
Underground Supply Solutions - The Best in HDD Tooling.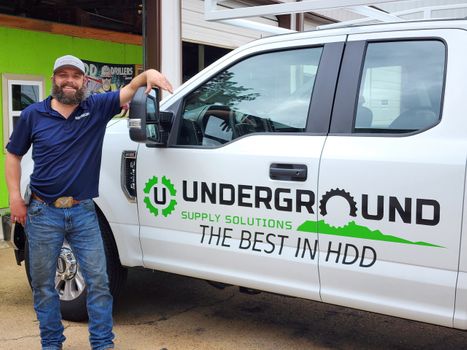 Shawn Roland - Underground Supply Solutions - Service Dept
Underground Supply Solutions now has a top of the line service department to service our new Universal drilling machines and other models. Shawn Roland is now heading up this department. He has 25 years' experience in diesel mechanic work and HDD machine work. He is also a certified welder and fab operator. We have all the diagnostic equipment and tools to locate the problem and fix it in a timely manner. We have a mobile unit and can come to your shop or job site as well as floor space here at Underground Supply to work on equipment. We have always prided ourselves as not just a tooling provider but a real solution provider with the best service in the business. The drilling machines will be no different the service after the sale is how we will continue to grow and create long lasting loyal customers.
Sign up for Deals on Tools, Industry News, and HDD knowledge